Project Information
Other platforms

Downloads
Is this site safe?
Privacy Policy
Custom Build
Unique offer for businesses and individuals. Get your own lightweight custom branded softphone.
General
Premium design
MicroSIP branding removal
Your application and company name
Full or Mini account window with predefined hardcoded settings
Custom Account, Settings and Menu fields, labels and values, more lines and shortcuts
Custom icon & logo
Custom installer, EXE (default) or MSI (on request)
Source code and assistance with compilation if needed

Native version for Windows desktop only.

You can use the softphone in Linux, MacOS, FreeBSD and Solaris with help of WineHQ.


Example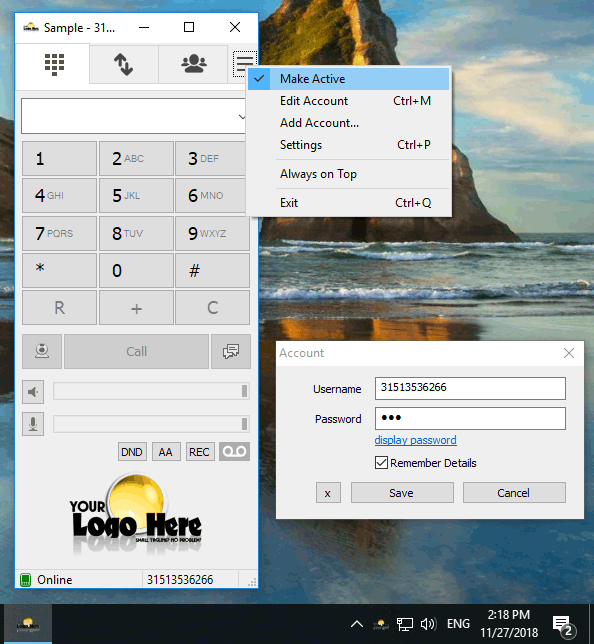 Pricing and Terms
We have extensive development background and can offer really inexpensive solution in a short time.
You pay only once for work under your custom build and get from us a well-tuned softphone.

Order your custom build now for only $125.

Order
With any questions contact us by email: info at microsip.org

Ready to place order? Please fill out request form

When the work will be done we will provide you with the version for the tests. Next you will get a final version and source code.


Payment
We accept Credit Cards, PayPal, Western Union, Webmoney, Bitcoin. Payment receiver EU or US company.